About Us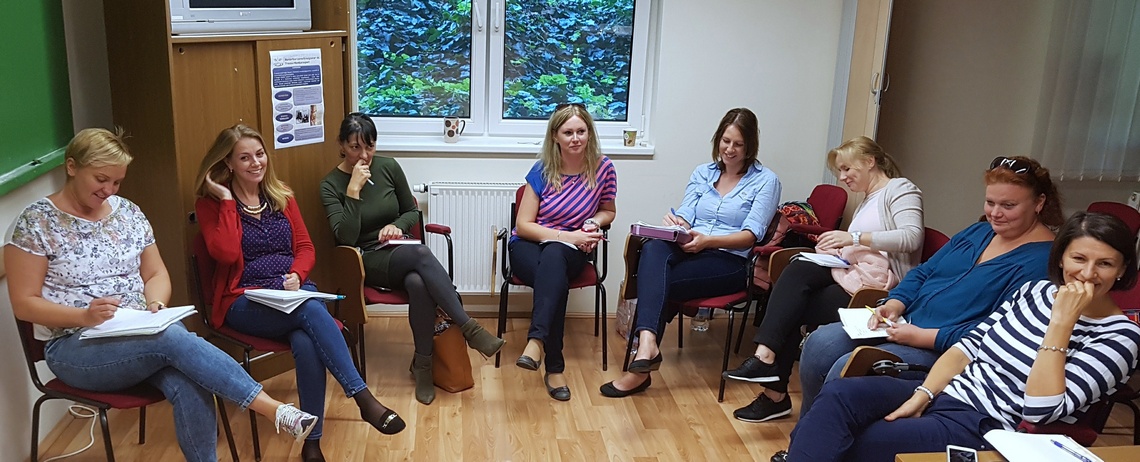 The working groups consists mostly of practicing professionals such as clinical psychologists (most of whom having graduated at Debrecen University) and psychiatrists. Some members have joined the working group due to their related research.
History
In addition to theoretical and empirical activities on borderline personality disorder and childhood traumatisation (the founding stone of which has been Ildikó Kuritárné Szabó's monograph in 2008), practising clinicians have come up with the need for professional support related to treating severe cases. As a result of this "bottom-up" initiative, we established a group with the aim of supervision years ago and we have been working together ever since, mainly with borderline patients and patients with a complex intrafamilial trauma history. The supervision group has developed into a professionally demanding, socially and emotionally supporting community.
Professional background
The theoretical framework is basically set by the curriculum of the Masters Courses for Health Psychology and Clinical Psychology and Mental Health of Debrecen University but are also shaped by various psychotherapeutical methods such as Guided Affective Imagery, DBT (Dialectical Behavior Therapy), Cognitive Behavior Therapy, Ego-State Therapy, EMDR (Eye Movement Desensitization and Reprocessing), ACT (Acceptance and Commitment Therapy), TFP (Transference Focused Psychotherapy), mindfulness and psychodrama.
Team members are committed to follow latest developments in the assessment and treatment of victims of complex traumatisation and have joined the inspiring international professional circles of dedicated and humane colleagues. For further details please check International Relations.
Mission Statement
The working group members are deeply convinced of the healing potential and curability of borderline and traumatized patients. We focus on the attachment needs and severe distress experienced by such patients and not on their aggression and domestic problems. The latter we consider as endangering symptoms only, the reduction of which is of highest importance during the therapeutic process. We also target communication with regressed parts of the personality (in an altered state of consciousness). This lengthy and complicated work requires supervision and professional further training.